Blue skies and fresh powder at Baldface Lodge make for the perfect day.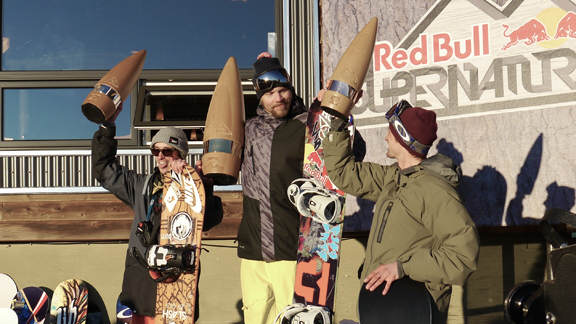 Photo Credit: Melissa Larsen
Many of you watched the Super Bowl yesterday and I can't say I blame you. It was an incredible game with two amazing teams fighting for one of the most prized trophies in all of sports (next to the Stanley Cup of course!). Sports history was made yesterday in Indianapolis but there was another sport that progressed and made a little history of its own. I am talking about the Red Bull Supernatural that took place at Baldface Lodge located in the backcountry of British Columbia. This lodge is normally host to powder hungry skiers and snowboarders who travel from far and wide to taste a little Kootenay pow. But yesterday it was host to some of the greatest snowboarders of today.
"Take X Games and move it to a real mountain,"
- Nicholas Muller
Continue Reading for some video of the action.